10 Things You Didn't know about Jackson Mabokwgane.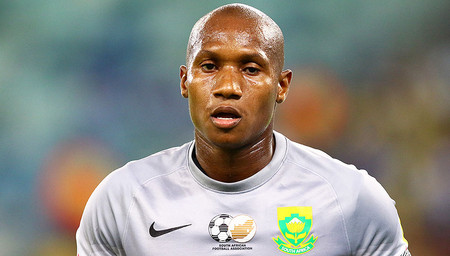 1. He was born in Polokwane and grew up in a village called Ga Matlala in Vlakfontein.
2. He is married to his Primary School classmate and childhood lover Gina Moakamedi.
3. He played for a youth team called Jacky Johnson Stars.
4. He also went to the School of Excellence with the likes of Steven Pienaar, Bernard Parker and Dillon Sheppard.
<
5. He has represented South Africa at all junior levels.
6. He was nicknamed Barthez and the name has stuck with him ever since.
7. His sons name is Thato Oracion.
8. He just completed his first season at Orlando Pirates.
9. He spent a lot of time at Mamelodi Sundowns, being sent on loan to different teams.
10. He later moved to live in Ga-rametloana.
By Jimmy Modise.
Comments
comments