Benni Is Very Much Alive!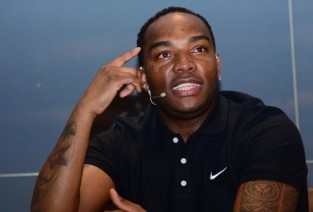 Last night the soccer fraternity was very much shocked by reports revealing the death of legend Benni McCarthy, found dead in his car in London. However sources have confirmed that the rumours are not true, and that McCarthy is alive.
Benni quickly rubbished the rumours and confirmed that he is still alive.
The player took to his social media saying,"Meanwhile on Facebook, I am a dead man."
<
This is the second time in a very short space that such rumours have shocked the nation. In May this year, reports revealed that Kaizer Chiefs Siphiwe Tshabala died in a car crash. With the emergence of fake news, we can expect such reports from time to time.
By Jimmy Modise
Comments
comments