Ibrahimovic's Face Gets Printed On A Giant 1,000 Swedish Krona Note! The 35 year old currently clubless star has had some big money transfers in his career but nothing can compare to having your face on a currency.

The note was made by Swedish photographer Bingo Rimer but unfortunately not legal tender. It is however a worthy work of art.
"You have Benjamin Franklin and you have me #bingorimer," Ibrahimoviccaptioned a photo of himself holding the gigantic note.
<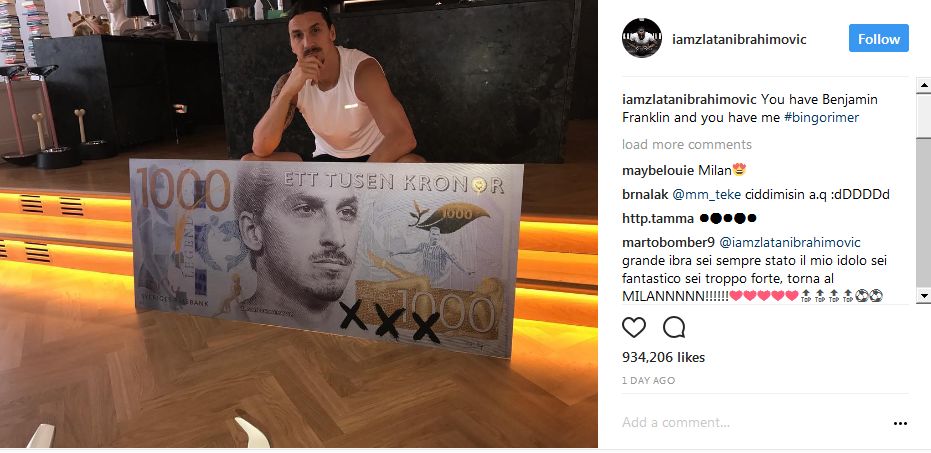 Comments
comments