Jimmy Tau Reveals Why He Never Shared He's Singer Bucie's Brother! The nation recently found out that singer Bucie and Jimmy Tau are related. Tau and Bucie's mothers are sisters.

Asked why it was never made public knowledge, Bucie on her part says she didn't wanted her brother to shine on his own without everyone lining them together.
Tau however had a more funny response to the question. The former soccer star says Bucie had taken one of his blankets when she went for an audition and she never returned it.
"This is why I never told people that [Bucie] is my sister 🤣🤣🤣🤣 I want my blanket 😂🤣🤣🤣 she's gonna kill me for this 🤣🤣," Jimmy shared with his followers on Instagram.
Safe to say success runs in this family's blood.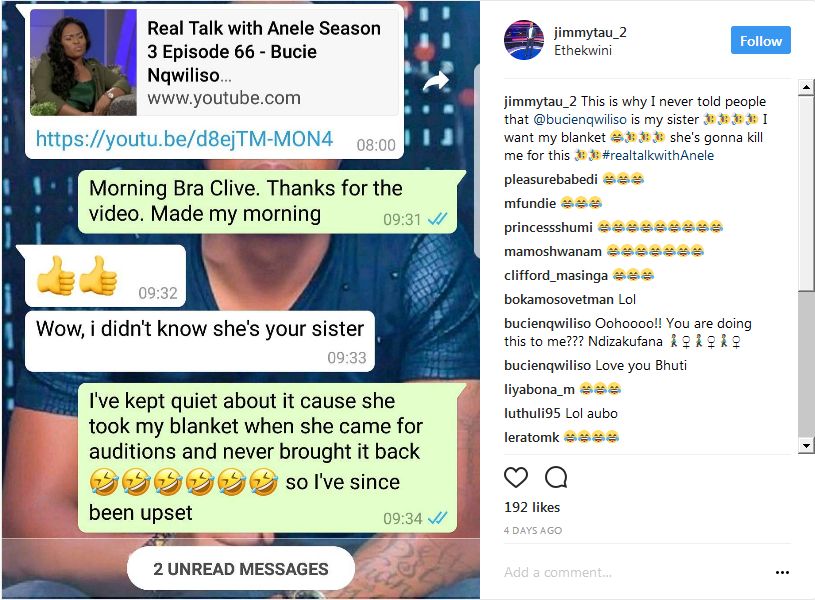 Comments
comments