Mashaba Is Following A Mandate- Says SAFA CEO Dennis Mumble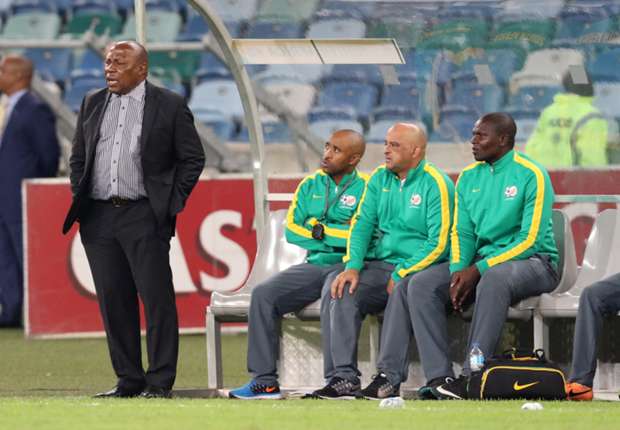 Dennis Mumble, the CEO of the SA Football Association, Is in Shakes Mashaba's side after the Bafana Bafana coach was held responsible of making so many bad decisions. Shakes Mashaba's selection syle and his routine rotation of the captain's armband was critisised again after Bafana Bafana's unexpected 3-1 loss to Mauritania in an Africa Cup of Nations qualifier. That result left Bafana as the last nation of Group M.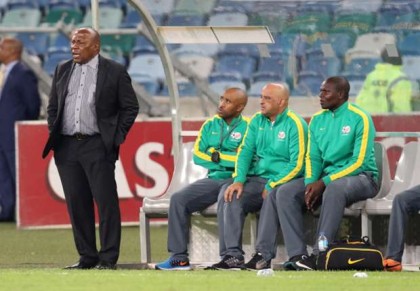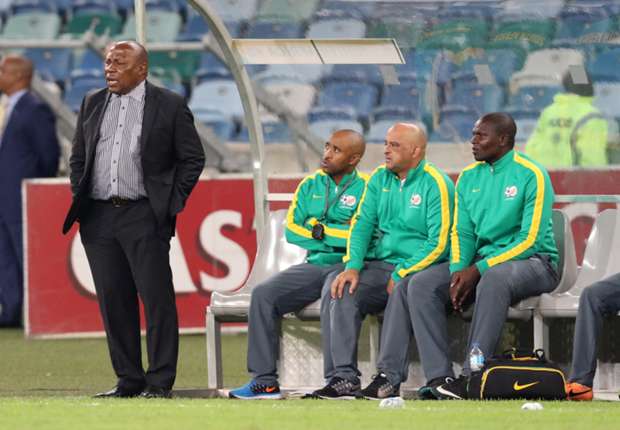 South Africa have a big task ahead of them, must win all four of their remaining matches if they are to stand a chance of getting a place in the 2017 tournament to be held in Gabon. The national team also start their 2018 World Cup qualification campaign in November.
However, Mumble said he was in Mashaba's defence, stating: "I hear people criticising the rotation of the captaincy for instance and the number of players that he has used.
"That is the mandate from us.
<
"We are still on the right track and told him not to expect miracles. So we are not going to put pressure on him, at least not for the first two years because he needs to build a team in that period."
Mumble said Safa will not interfare to Mashaba's selection.
Said Mumble: "Anywhere in the world, administrators don't go in and tell the coach whom to pick.
"I think that is sacrosanct in world football. We are also very protective, especially when clubs don't want him to select certain players because that is tantamount to telling the coach whom to select.
"There's an established set of criteria that he uses, which is common practice and came out of the technical master plan that we adopted in 2010,"said Mumble.
" We are obviously getting to a point where the experiments will have to come to an end because we need to solidify a team going into the Afcon in the next 18 months – a team that is going to play together consistently for some time.
"I think we must all pack our bags if we don't put those building blocks in place and don't do well at the 2022 World Cup."
About Mashaba's public anger last week, "The coach is a very emotional person. He loves his game, his team and is as passionate as any other supporter. In some ways you have to look at it from that perspective. He doesn't like to lose and he gives everything. We have spoken to him about it because you can't carry your passion on your sleeve ."concluded Mumble.
Comments
comments