Messi Shuts Down Neymar 'Beef' Rumors With One Pic! Messi has finally responded to rumors there's some tension between him and Neymar which could've started the Neymar transfer rumors.

Taking to Instagram, Messi indirectly addressed the rumors by posting photos from training and in one of them is Neymar laughing by his side.
Check out the photo below.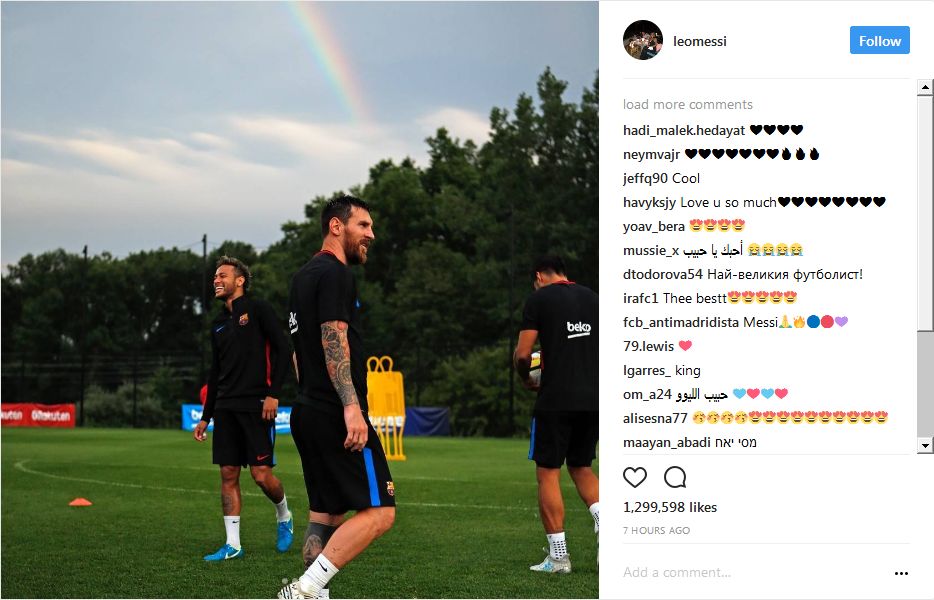 Comments
comments