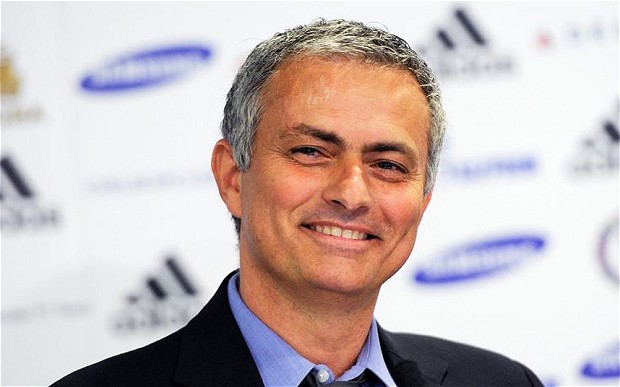 Jose Mourinho, who today adds an away game at QPR to his list of London derby experiences, has been speaking in general about matches between the capital's clubs.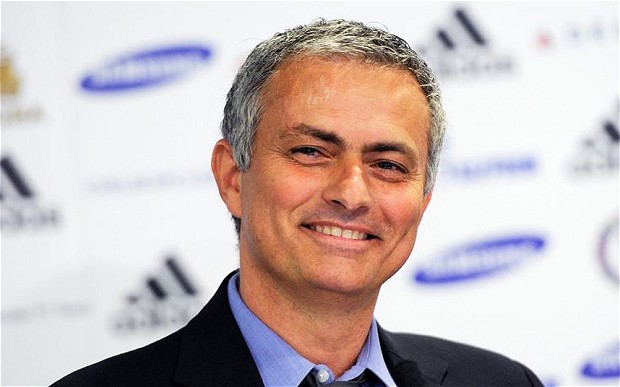 The Blues have done well in these games this season, taking 18 out of 21 points available so far. Only Arsenal have more, winning 19 points against London opposition but the Gunners have played two more derbies than Chelsea.
Mourinho will therefore be pleased with how his players have coped with these intense occasions, especially as he subscribes to the long-held popular view that the number of derbies London clubs face each year is an extra obstacle to doing well in the league.
'In a derby there is no small team and there is no big team,' Mourinho says.
'A derby is a derby with all the emotion that creates around it so it is true it is more difficult for London teams.'
Matches between Chelsea and our closest neighbours Fulham or QPR are often portrayed as unbalanced in terms of the level of rivalry felt, although our manager treats the challenge equally when preparing his team.
'I played against Fulham, I played against West Ham, Palace, Arsenal, Charlton, Tottenham and I never felt different,' he reveals.
'I don't like to leave myself with rivalry. I would love Fulham to be in the Premier League, I want the London clubs to stay in the Premier League. I don't have that sense of rivalry.
<
'I think London is a unique city in the football world to have so many clubs and that makes it really difficult but nice.'
Adding to the test this lunchtime at Loftus Road is the fact that the home side are in a big fight for their top-flight survival, although advantages that come with Chelsea being clear at the top can help counteract highly committed opponents.
'These clubs at the bottom of the league, they know that even a point is not a solution when it goes to the end so it creates very difficult matches,' notes Mourinho.
'I am not worried about the physical side as I always say that the referee is there and the rules are clear and they have in their hands the power to control the emotion of the game with yellow and red cards. So in that aspect I am not worried. I am worried about their desire to win which is a big desire.
'We have spoken about not being influenced by anything and we are in a position where we can be isolated from everything.
'We don't have to be watching Man United against Man City; we don't have to be waiting for what they are going to do. We are in a situation that is good because we just think about ourselves.
'I know of course that Man United play against Man City and Arsenal played at Burnley, but I know the same that Tottenham played against Aston Villa and Fulham played against Wigan. I know because I know and not because I am worried about it and that creates a very good situation for us because we just think about ourselves.
'So we have a game on Sunday afternoon. We know the opponent, we the know the stadium and we know everything so we know that it is going to be difficult, but we just focus on that and when the QPR match finishes we think about what's next. I like this situation of being isolated. It is just us.'
Comments
comments