Remember Brazil's 2002 Fifa World Cup winning team.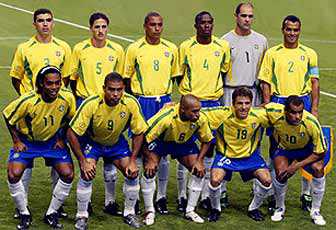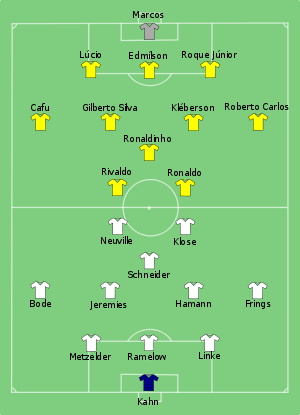 Winner: Brazil
Runner-up: Germany
Final Score: Brazil 2-0 Germany
Host Country: South Korea and Japan
<
The 2002 World Cup was the first to be held in Asia and saw Brazil become the winner once again. Ronaldo scored both of Brazil's goals to surge past Germany 2-0 in the final match. The brilliant striker finished as 2002 top scorer.
This was the last time Brazil won the World Cup, in the following three tournaments they crashed out in the quarter finals.
By Jimmy Modise.
Comments
comments