Stuart Baxter Asks Players To Be Professional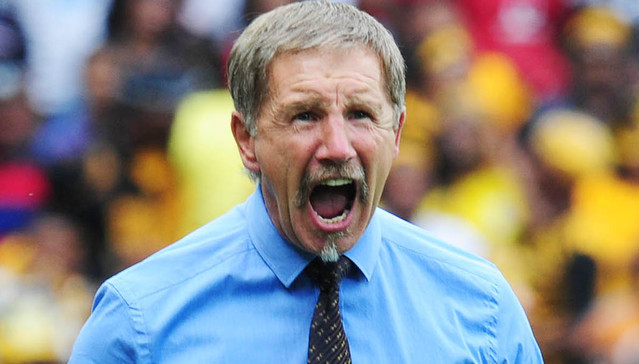 Bafana Bafana Coach, Stuart Baxter  said it was frustrating for players to arrive in camp in dribs and drabs but believed Bafana Bafana have what it takes to garner all three points on Friday evening. The coach said while he understands the logistic nightmare of travelling on the continent because of the vast geographical set up of Africa, he asked players to be professional enough and proactive by reporting for duty on time.
A total of 18 players reported for camp on Monday and travelled to Polokwane while Chiefs and five overseas players were expected to be in camp on Tuesday morning.
The five overseas players still to report for duty are Dino Ndlovu, Andile Jali, Thulani Serero, Lebogang Manyama and Keagan Dolly.
<
The Bafana Bafana mentor said he was not concerned about the return to action of Senegal and Liverpool striker Sadio Mane arguing with or without Mane, the Teranga Lions were very beatable as past results have shown.
"We will plan our game regardless of who is in the opposition team; we will make them uncomfortable on the day and play to win," said Baxter.
"We need to find the right balance to unsettle Senegal and the issue of Mane doesn't bother me a bit," he added.
The coach said when it comes to skill and ability, South Africa has some of the most gifted players on the universe; the only thing which they need to work on was self-belief.
"We need to give Senegal the respect they deserve but that should be enough; we need to go for them big time," he said.
Comments
comments