Top Football Goal Scorers Of All Time is a great list because it showcases players who weren't just running on the field but scoring. See Top Football Goal Scorers Of All Time BELOW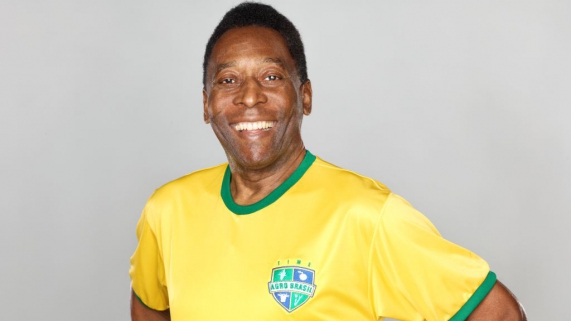 Besides, Pelé's 1282 official goals computed in his records were never scored in 'lower divisions as well as in club's amateur and reserve teams or junior national teams' (as it seems to be the case of Gerd Müller). Pele, Friendereich's, Bican and Binder records belong to the untrustworthy 30-50's data.
1. Josef Bican Country – Austria & Czechoslovakia –Year 1931–1956 –Matches 918 –Goals 1468
<
2. Arthur Friedenreich Country – Brazil –Year1909–1935 –Matches 1239 –Goals 1329

3. Pelé Country – Brazil –Year 1956–1990 –Matches 1375 –Goals 1284

4. Franz Country – Binder Austria Germany –Year 1930–1949 –Matches-756 –Goals 1006

5. Gerd Müller Country – Germany –Year 1962–1983 –Matches 1216 –Goals 1461
6. Eusébio Country – Portugal –Year1957–1979 –Matches809 –Goals790
7. Ferenc Puskás Country – Hungary Spain –Year1943–1966 –Matches1123 –Goals754
8. Romario Country – Brazil –Year1985-2005 –Matches1220 –Goals923
9. Alfredo di Stéfano Country – Argentina Spain –Year1945-1966 –Matches 665 –Goals810
Notes:
List is about players who have scored over 746 goals in official and international games.
Comments
comments