Why Unity is Key In SA Sports!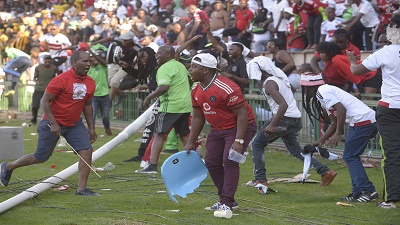 Sports unites people from different races, backgrounds and ethnic groups. It was in 1995 when the Springboks won the Rugby world cup that sports united South Africans and we celebrated the game and put aside our differences. Sports should be celebrated despite any affiliations to teams or differences.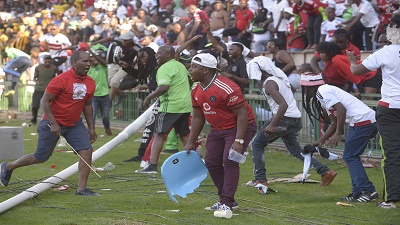 <
South Africans got carried away this past weekend when Orlando Pirates and Mamelodi Sundowns fans clashed at Loftus Versfeld. Pirates was humiliated 6-0 and fans could not take the pinch of salt to the wound and the game was interrupted by violent clashes between Pirates fans among themselves before escalating the violence to Sundowns fans.
The spirit of the game was lost and this is embarrassing but perhaps Pirates can blame their loss to a lack of a coach and Sundowns are out to defend their PSL title. South African Football Association (SAFA) and sports minister, Fikile Mbalula speaking to media have condemned the violent clashes and emphasized unity in sports, particularly in supporting local South African football.
Comments
comments