13 Things you don't know about Jomo Sono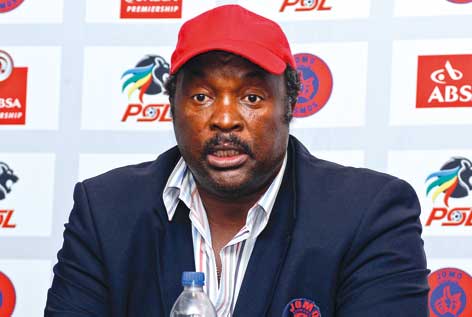 Jomo Sono is one of the most prominent SA football personalities on the continent. Below are 13 Things you don't know about Jomo Sono

1.  Full Name Ephraim Matsilela Sono
2.  Jomo Sono is a South African soccer club owner and coach Jomo Cosmos
3.  Jomo Sono was born on the 7 July 1955 in the township of Orlando East in Soweto, near Johannesburg
4.  When Jomo Sono was eight years old his father Eric "Scara" Bhamuza Sono, who was a midfielder for the Orlando Pirates football team in the early 1960s, died as a result of a car crash. Soon after, his mother abandoned him. Consequently, Sono was left in the care of his ailing grandparents; as they were very poor, he had to resort to selling apples and peanuts at soccer games and train stations to clothe himself, buy food for his grandparents and pay school fees.
5.  Sono's soccer career had an unusual beginning; during a match that he attended one of the Orlando Pirates' regular players was absent and Sono was requested to stand in for him. He soon gained fame for his all-round ability, dribbling and accurate passing skills. It was during this time that he was given the nickname of Jomo (which means "burning spear") by an Orlando Pirates fan, who saw in him the same leadership qualities as those of Jomo Kenyatta, the then president of Kenya.
6.  After Jomo Sono had accomplished everything that he set out to do at Orlando Pirates, Sono went to the United States of America, where, in 1977, he played for the New York Cosmos, where one of his team-mates was the legendary player Pelé
7.  In 1978, Jomo Sono moved to the Colorado Caribous. At the end of the season, the Caribous moved to become the Atlanta Chiefs where Sono played with another South African soccer star of the time, Kaizer Motaung
After his soccer career in the USA ended, Jomo Sono returned to South Africa, where he purchased the Highlands Park club in Johannesburg in 1982, renaming it Jomo Cosmos in honour of his old team
8.  Jomo Sono has also taken a leading role in discovering and developing new football talent, especially from rural areas. Some of the players whom Sono recruited and then went on to play for the South African national team and European clubs include Philemon Masinga, Helman Mkhalele, Sizwe Motaung and Mark Fish. Indeed, his recruits formed the core of the South African squad that won the 1996 African Nations Cup; Sono was also a technical advisor to the team's head coach Clive Barker during the tournament.
9.  In 1998, Jomo Sono was appointed as caretaker coach of the Bafana Bafana just before the African Nations Cup tournament in Burkina Faso in the place of Clive Barker, who had been sacked just before the event. Under Sono, the team reached the final of the tournament, where they lost to Egypt. Taking the short time that he had to prepare with the team into account, it was considered a remarkable feat.
10.  Jomo Sono is the longest-serving coach in the South African Premier League and also sits on the board of the Premier Soccer League. He has also built up a reputation as a successful businessman; in addition to making a substantial profit by developing players and selling them to European teams, he also owns a number of businesses and is a chairman of numerous companies. On 22 October 2009 it was announced that he had returned to the South African Football Association, and one day later on 23 October 2009 he took the job as Technical Director
11.  Sono was voted 49th in the Top 100 Great South Africans in 2004.
12.  He is married and has four children, includes the South Africa national football team member Bamuza Sono, his second son Matsilela Junior plays in the reserve of Jomo Cosmos
13.  Ephraim Matsilela Sono is known as Jomo Sono and sometimes also called the "Black Prince of South African Soccer" and "Bra J" "Mjomana"
Comments
comments