Chippa United's Mayambela Says The ZCC Badge Cleansed Him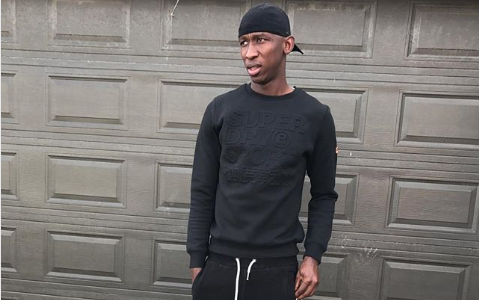 Chippa United's Mayambela Says The ZCC Badge Cleansed Him! The 31 year old star has turned on a new leaf from being the bad boy to being a committed ZCC member.

Mayambela recently confirmed to Sunday World that he has become a full member of the Zion Christian Church (ZCC).
"I am proud to be a member of the ZCC and this badge has helped to cleanse my bad boy image and made me a whole new person. Now I am guided by God's words and He is the shining light in my life and my career," he told the publication.
The star said it was his mother who sat him down and persuaded him to join the church during the ups and downs in his career.
"My mother has always been a member of the ZCC for as long as I can remember. She always encouraged us to go to church and whenever things went wrong in my career she would pray for me. She always told me that prayer was the answer to everything," he added.
Mayambela admitted that mixing with the wrong crowds affected his career badly. A few examples of fellow players who had self destruct and lost everything made the player want to change.
"There comes a time for introspection. I realized that I was my own worst enemy due to the bad decisions I took. I took the decision that I didn't want to go the same route. Luckily it wasn't too late because many teams were still interested in my services," Mayambela said.
"I am grateful to God for opening my eyes. If it wasn't through His grace, I would have long disappeared from the game like many of my peers."
Comments
comments