Kaizer Chiefs Brand Manager, Jessica Motaung Talks About The History Of The Club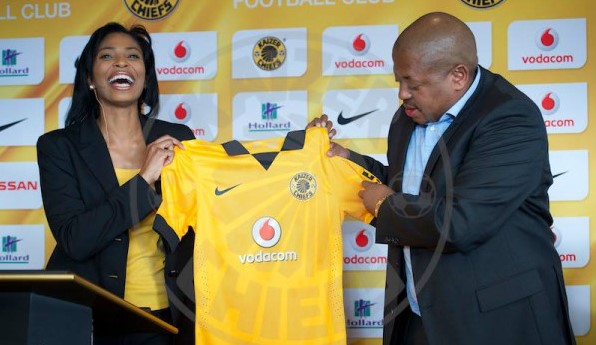 Meet Jessica Motaung, the Kaizer Chiefs Brand Manager. She talks about the history of Kaizer Chiefs, where it all started and the experience of being part of the family business. Jessica believes that throughout the years the football game has changed and the club has a better communication with the fans and being a women in this industry is a mile stone.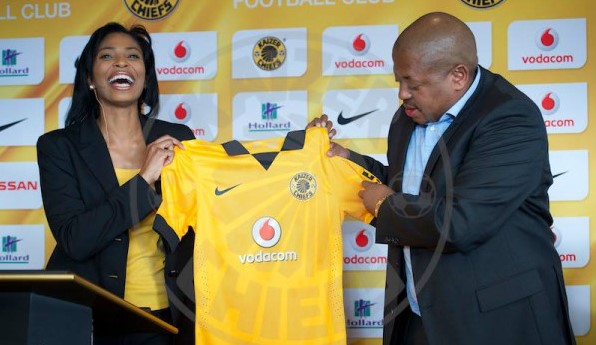 Kaizer Chiefs has been around for more than 45 years and Chiefs have a great leadership through our chairman, he is such a great visionary. The leadership and management is very important to keep the team alive. Being a brand manager is very difficult, because I have to keep up with the new technologies and finding the right partners, great partners such as Vodacom and Nikes.
Kaizer Chiefs have develop a great relationship with Vodacom and Nike, not forgetting Hollard. In order to keep the Kaizer Chiefs brand alive we have to constantly refresh the brand and make sure that we are clear in terms of our messaging. Kaizer Chiefs is the only club that has a new theme each season.
Amakhosi is the only soccer brand with the largest following on Facebook, Twitter and Instagram.
Jessica brings a very holistic view as a female. She was raised in a football family and she loves the sport. Not only is she a soccer lover but she understands the softer side of the business as well as the technical side of the business.
Jessica says that being part of the family business is a privilege, when they were growing up they didn't get a chance to see their father because he was always busy and working with her family is an amazing opportunity because you get to spend time with family and learn a lot from them.
The hardest part of Mrs Motaung's job is creating an understanding between various components of the business, to align and understand that they need to contribute to the higher vision of what we need to do. The fun part about her job is the creative side of the brand/business. Seeing the brand evolve has been incredible. Jessica love engaging with the supporters and spend time with them.
Jessica hopes more women can join the football world. In the near future she would love to see more women in high places such as the PSL structure, the SAFA structure, CAF and FIFA.
Comments
comments