Komphela: "We Have Moved On"
Kaizer Chiefs coach Steve Komphela is pleased with the response of his playesr following the sad loss to Ajax Capetown in the MTN 8 Final on Saturday. Kaizer Chiefs lost 1-0 to the Urban Warriors. "You can see for yourself, the mood has changed," Komphela commenting on the club's website.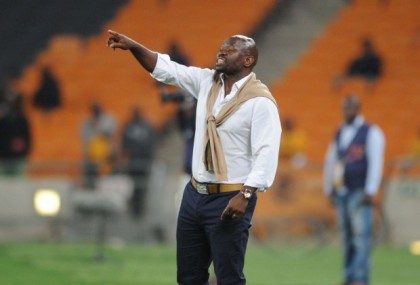 Amakhosi will host the University of Pretoria in a match that will expected to be great. The game is scheduled to take place at the FNB stadium Wednesday Kick-off 19:30 (23 September 2015).
"We have moved on" says Komphela "We have to put the past behind us and we look forward to the future.We are unbeaten in the league and within the target we have set for this block of fixtures."
Amakhosi won two matches and played two draws after four games up to so far.
"We will go into this match with a similar squad but with a different approach.We will make sure that we impose ourselves to them,because this is our home match"said Komphela.
Kaizer Chiefs injury update: Daniel Cardoso, Simphiwe Mtshweni ,Philani Cele and David Zulu Are still out due to injuries.
Comments
comments