LOL! Khune Credits Running Stomach For Getting Man Of The Match
LOL! Khune Credits Running Stomach For Getting Man Of The Match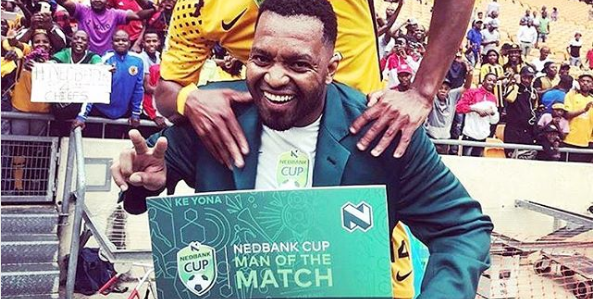 LOL! Khune Credits Running Stomach For Getting Man Of The Match! Itu Khune walked away with Man of the Match after Chiefs win over Golden Arrows 3-0 at FNB Stadium this past weekend in th Nedbank Cup run.
Chiefs coach, Steve Kompela shared the conversation he had with Khune after the match.
"Funny enough, now as we had a chat in the dressing room he says to me, 'Mukwetlisi (Coach), you know I think I must always have this running tummy, because each time I have a running tummy I get Man of the Match'. He's reminding me that even in Bafana matches and all that," Komphela revealed.
Kompela applauded Khune for his commitment to perform well and keeping a clean sheet. "My man I'm going to pray that you stay like that in matches so that you can pull Man of the Match (performances)," Kompela says he told Khune.
<
Comments
comments