Messi, Suarez & Neymar: To Be Written In The Spanish History books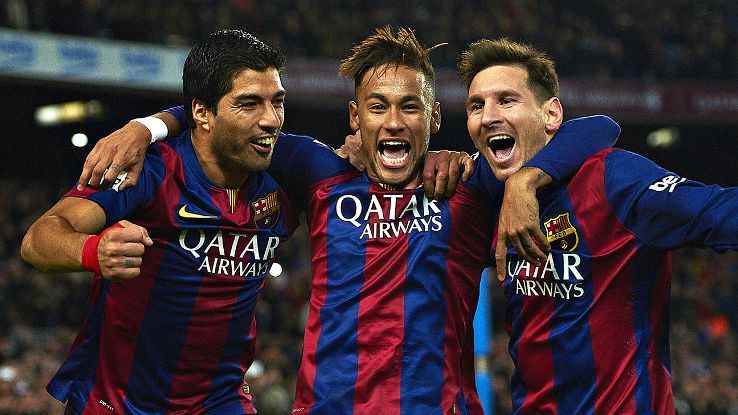 It seems as if the Barcelona trio, Lionel Messi, Luis Suarez and Neymar have set an unbelievable new Spanish record. The three Barca superstars have scored 120 goals between them and their names will be written in the Spanish history books.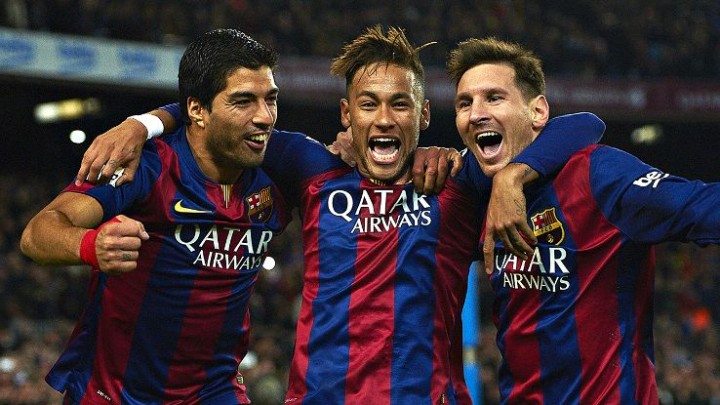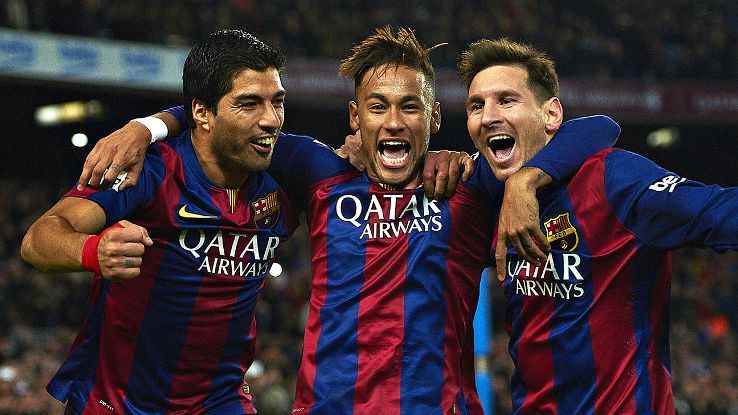 Messi and Neymar showed the world how to play soccer when they scored 3-1 win over Athletic Bilbao at the Copa del Rey final. The Real Madrid trio, Cristiano Ronaldo, Gonzalo Higuain and Karim Benzema held the past record with 118 goals scored between the three of them in the 2011/12 season and it looks like the Barca trio have beat it  by 2 goals.
Messi leads with 58 goals, Neymar with 38 goals and Suarez with 24 goals. The trio still has the Champions League final against Juventus to add on to their current record. If Messi scores another goal, he will be named the leading scorer this season's Champions League and this will take his European tally to 11 goals and one goal ahead of Ronaldo.
This record is very impressive considering the fact that Suarez missed the first part of the season and only started playing in October.
Comments
comments