'It's Nice To Have A Coach Who Doesn't Speak About You'' Says Brockie
'It's Nice To Have A Coach Who Doesn't Speak About You'' Says Brockie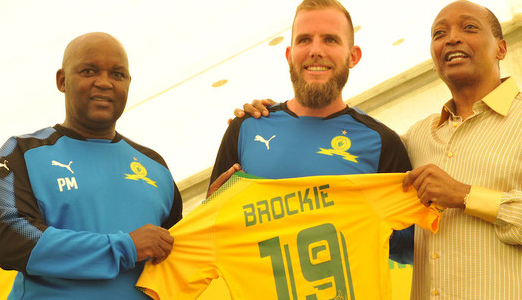 'It's Nice To Have A Coach Who Doesn't Speak About You'' Says Brockie! Despite Tinkler denying bad blood between him and his former player Jeremy Brockie, the now Sundowns star has come out to say something different.

Brockie was recently asked about how it feels to finally be at Sundowns after being chased by Pitso for two years. The New Zealander threw a little shade at his former coach Tinkler without mentioning any names.
"No. I think at the end of the day I'm a striker and it's my job to score goals. And it's nice to be here with a coach who does speak about you' and has that confidence in you to score," he said.
"I have spoken to him before. And the passion he has for this club and drive to be so successful is something that is very rare to see."
Comments
comments