Pirates Captain Thabo Matlaba Accused Of Beating A Woman
Pirates Captain Thabo Matlaba Accused Of Beating A Woman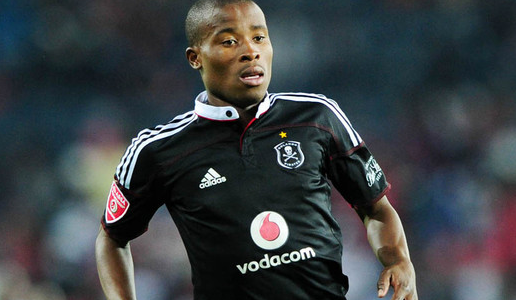 Pirates Captain Thabo Matlaba Accused Of Beating A Woman! One of the best things from the weekend's Derby is the message both team unitedly put across standing against domestic violence.
But it seems Orlando Pirates captain, Thabo Matlaba was doing it all for show. Matlaba is being accused of hitting and kicking a woman at a tavern in Tembisa.
Matlaba allegedly broke Naledi Shuping's ribs last year in November and she opened a case against the footballer but the case was struck off the roll. Rabie Ridge police spokesman Captain Mofana Masela confirmed to the Sunday World that the defender was arrested and appeared in the Tembisa Magistrate's Court on November 27 last year.
Matlaba's lawyer Vusi Mahlangu of SV Mahlangu Attorneys confirmed that the soccer star was at the tavern on the day of the incident.
"I can confirm that Matlaba was with friends in November and there was an altercation but as to what happened, I really don't know and therefore it would be difficult for me to comment," said Mahlangu.
Comments
comments