Stuart Baxter Addresses Reports That He Earns R1 Million Per Month
Stuart Baxter Addresses Reports That He Earns R1 Million Per Month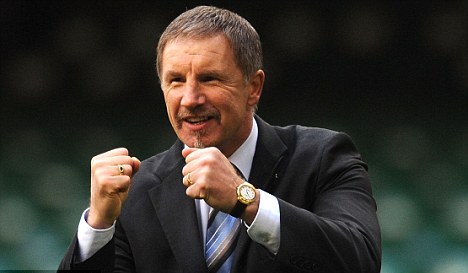 Stuart Baxter Addresses Reports That He Earns R1 Million Per Month! Bafana Bafana coach, Stuart Baxter has dismissed reports that he earns a million rand every month.
Baxter described the million rand salary per month as an 'absolute fantasy'. He went on to explain that he didn't get an increase for leaving SuperSport for Bafana Bafana.
"I know when I read a little piece in the Sunday Times that says Stuart Baxter is earning R12 million a year and he doesn't do a lot for his work' I know that is trying to get people in Soweto and Alexandra to look and think this is to enrich a coach that doesn't do a s**t-all lot of work'" he said.
<
"I understand how the media works. I understand who's that (the writers) and what that (story) is aimed at. By the way both of those facts or 'supposed facts' (about his salary) are not true.
"I earn just about kick-in-the-a** of what I earned at club level. If anybody can listen now' I paid off my salary to SuperSport to leave because I was so passionate about wanting the (Bafana) job.
"So this (story of) R1 million a month is absolute fantasy. But that's the bye and bye."
Comments
comments