'Sundowns Fans Criticize Me,' Says Zungu On Persuading Tau To Move To Europe
'Sundowns Fans Criticize Me,' Says Zungu On Persuading Tau To Move To Europe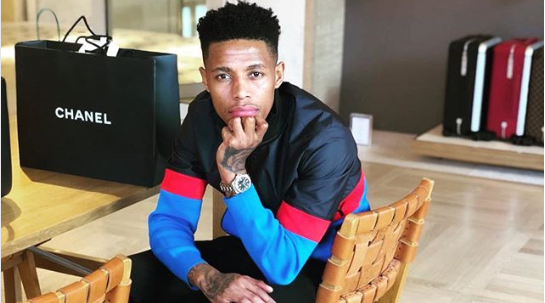 'Sundowns Fans Criticize Me,' Says Zungu On Persuading Tau To Move To Europe! Percy Tau is currently on top of his game and he's getting the recognition he deserves.
Tau was recently named the most influential sports star in South Africa and PSL coaches rate him as the top attacker in the PSL.
In both cases, Bongani Zungu has expressed how he wants Tau to move to Europe to showcase his talent there.Zungu recently took to twitter sharing how Sundowns fans criticize him when he tells Tau to move to Europe but that's not stopping him.
"Then sundowns fans criticize me when I say he needs to come this side ASAP," he tweeted. Do you think Zungu has a point?
<
Then sundowns fans criticize me when I say he needs to come this side ASAP 🤷🏽‍♂️… https://t.co/X3TXmyzLu6

— Bongani Zungu (@BonganiZungu08) February 6, 2018
Congrats boy. 👏🏽 now do the right thing and come this side 😊💪🏽 https://t.co/WBRBN7nuIi

— Bongani Zungu (@BonganiZungu08) January 23, 2018
Comments
comments