Thabiso Tema Hilariously Tries To Pronounce Free State Stars Coach's Name
Thabiso Tema Hilariously Tries To Pronounce Free State Stars Coach's Name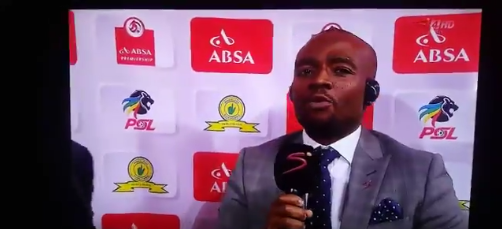 Thabiso Tema Hilariously Tries To Pronounce Free State Stars Coach's Name! There has been a funny but concerning trend of local TV presenters and hosts lately confusing popular figures names or saying them wrong lately.
The latest one is SuperSport presenter Thabiso Tema who butchered Free State Stars coach's name who wasn't shy to correct the presenter.
What's worse is having a colleague laugh at the situation. Robert Marsawa posted the video on twitter asking his friend what was happening. Watch the hilarious moment below.
Hey @ThabisoTema kanti what wrong did u say here my Senior…. "Balance me" kancane!! ??? pic.twitter.com/nkabYMVQMa

— robertmarawa (@robertmarawa) February 21, 2018
Apparently he's Luc Eymal and not Eymael even though that's how it's spelt! He's not from Israel he says!!??? https://t.co/gd39tp7u61

— Thabiso TT Tema (@ThabisoTema) February 21, 2018
Comments
comments