Young Player of the Year Winners of the past decade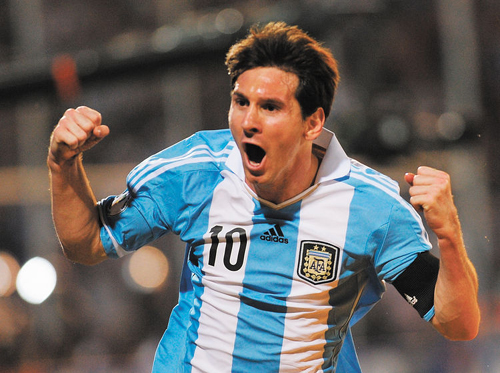 Here are the top World Youngest Players in the past decade.
2004 and 2005 Robinho, Santos
Robinho is a Brazilian football player who plays a forward for Italian Serie A club Milan. He is known for his ball control, attacking and speed. At the age of 15 he was picked by Brazil Legend Pele as his heir apparent. He has won titles with Santos and Real Madrid.
2006, 2007, 2008 Lionel Messi, Argentina
Lionel Messi is an Argentine footballer and plays as a forward for FC Barcelona and the Argentina national team. By the age of 21 Messi had received FIFA World Player of the Year nominations. For some time Messi was playing at the Barcelona Academy. He then later moved to the squad. Messi is known for her agile style and his ability to turn or change direction quickly.
2009 Sergio Aguero, Atletico Madrid, Argentina
Sergio is an Argentine football player who plays as a striker for English side Manchester City and the Argentine national team. In 2003, he became the youngest player to debut in the Argentina Primera Division at the age of 15. He plays with a shirt named Kun Aguero. Sergio was part of the team that won the 2005 and 2007 FIFA U-20 World Cup.
2010 Thomas Muller Bayern Munich, Argentina
Thomas is a German footballer who plays for Bayern Munich and the German national team. He is known for his stamina, positioning and the ability to create goals. He is the product of the club's academy. He was named best young player of in the 2010 FIFA World Cup and recieved the Golden Boot for the top goal scorer of the tournament.
2011 Neymar, Santos, Brazil
Neymar is a Brazilian footballer who currently plays for FC Barcelona as a forward and winger and also for the Brazilian national team. He is known for his speed, dribbling and finishing abilities. In 2011 he won the South American Footballer of the Year, after coming third in 2010. He made his debut for Santos in 2009.
Comments
comments