ABSA premiership relegation battle a dog eat dog affair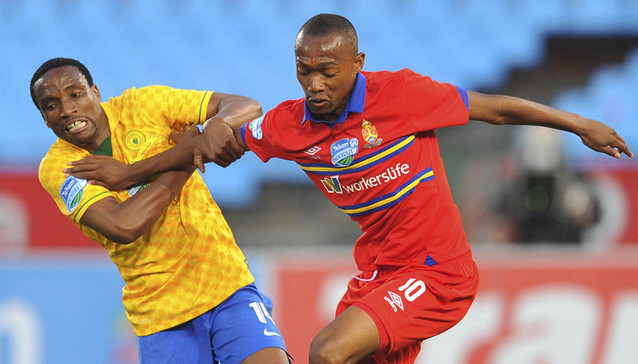 At almost the halfway stage, the PSL 's bottom three are in dire need of points in their pursuit of survival in the ABSA premiership.
At the weekend Maritzburg United had a glorious opportunity of moving away from the bottom of the psl standings. Maritzburg however spurned that opportunity after allowing Orlando Pirates to rally back from 3 nil down and level the encounter at 3-3.
Maritzburg will however be awake to the need of grabbing maximum points in as many encounters as possible in order to survive. Also struggling to steer away from the bottom 3 is Jomo Cosmos, a side which often blows hot and cold.
<
University of Pretoria also appear in trouble as they are second from bottom with 9 points. Tuks have been engaged in tough contests recently and Sunday saw them fall to Kaizer Chiefs after conceding a second half penalty. University of Pretoria however have the quality to move away from the bottom 3 and only points will enable them to do so.
Placed on third from bottom with 10 points Cosmos were at the weekend disappointed by a 2-1 loss despite having got off to a flyer when Charlton Mashumba scored as early as the third minute.
Comments
comments