Pics! Neymar's New Mansion In France! Neymar made history as the world's most expensive player this past transfer window when he moved from Barcelona to PSG.
Neymar's lifestyle also proves just how much rich he is. The 25 year old who has been living in a hotel since his move is now renting himself a new home in the suburbs of Paris.
The home in Bougival, Yvelines is a 5 storey villa with an indoor pool and he pays about R210 000 per month. Check out photos below.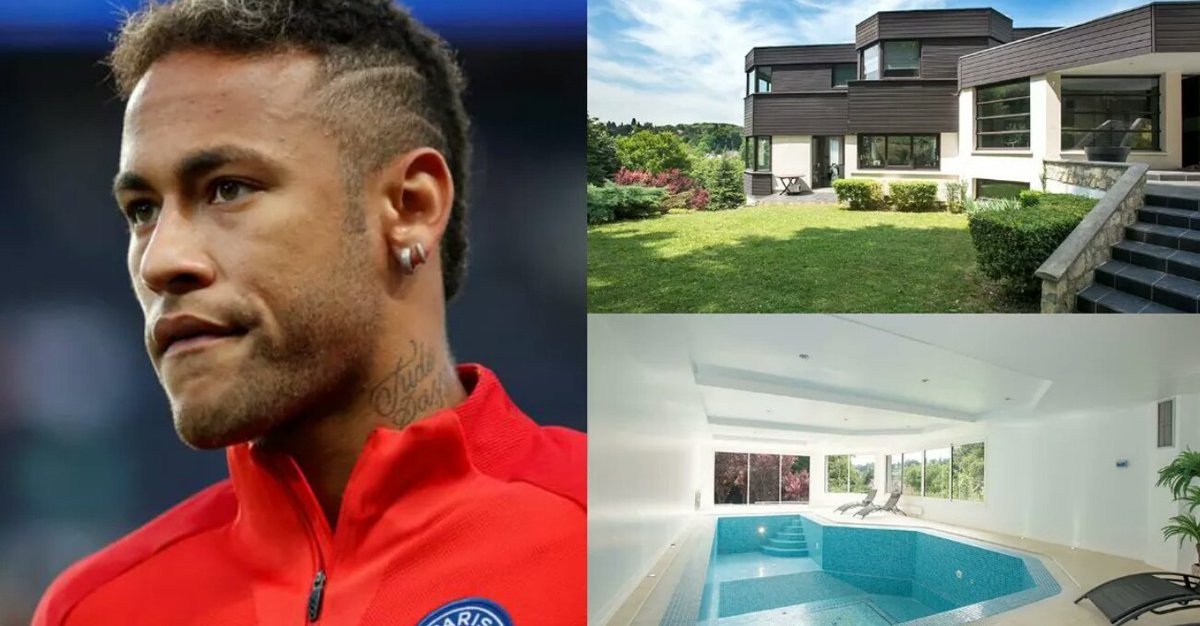 Comments
comments