Pisto Says Khune Is Too Expensive For Sundowns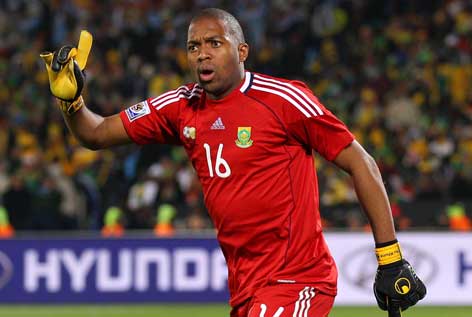 It seems as if Itumeleng Khune's demand when it comes to his wages might just throw off any chances he has of moving to Mamelodi Sundowns. Khune was one of the highest paid players in the league before his contract with Kiazer Chiefs came to an end last month. His high demand could be the reason why any PSL club can not be able to sign him.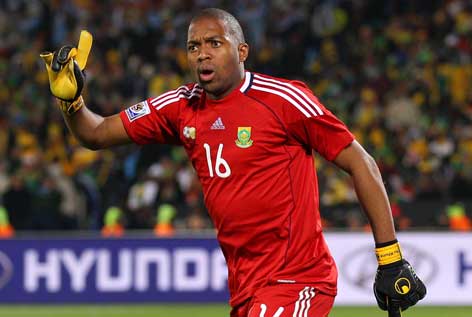 <
"I believe Khune is the number one goal keeper in the country. It is not easy to sign a player. If you want to sign a player, you must also afford him," says the coach.
"I'm not saying we can't afford him but it must be market related. Look Elias Pelembe, he had to leave and take pay cut at Bidvest Wits. I wish he could have taken the pay cut here. It's tough and this is to show that people must play for their money and it must be market related and South African players must understand that now. People are being given clearances at big teams and are going to smaller teams for less money" he added.
There's competition now, the young ones are pushing and if you don't play for your money, you find yourself with a big name but not having a team and you go to other teams and they cant afford you, he added.
Comments
comments