Surprise Moriri Moves Highlands Park Up From Bottom
Highlands Park might be struggling but they are surely making their way out of the relegation zone and pulling some teams down to the bottom of the PSL log. Surprise Moriri with his experienced header scored the only goal that moved Highlands Park out of the relegation zone.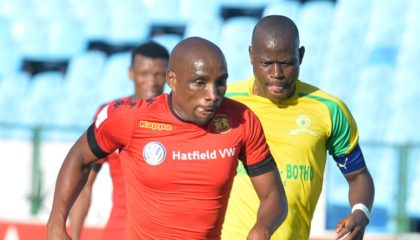 Highlands Park beat Maritzburg United 1-0 yesterday in a much exciting game in Tembisa. Highlands Park are now sitting 13th in the PSL table with 20 points but that does not mean they are safe from relegation as other teams below them are now on 19 points.
<
The bottom half of the PSL table just got heated up and no team is safe in the bottom half of the PSL table and some major teams such as Black Leopards, Jomo Cosmos and Santos can testify that according to their experience they were relegated due to poor performance and staying in the hot seat. It is too early to say who will be relegated but someone must stay and someone must go.
Comments
comments