10 Things You Didn't Know About Walter Musona
10 Things You Didn't Know About Walter Musona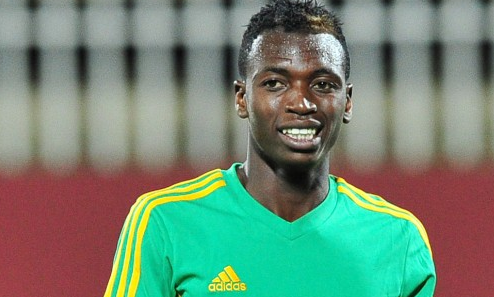 10 Things You Didn't Know About Walter Musona! The 22 year old Polokwane City star has been doing the most to prove to critics that he's more than just being Knowledge Musona's brother. Check out these ten fun facts you might not know about Walter Musona below.

1. Walter Tatenda Musona was born on the 17th of December 1995 in Chegutu, Zimbabwe.
2. He is the last of six siblings. One of them being former Kiazer Chiefs star, Knowledge Musona.
3. He started his football career at Aces Academy in Zimbabwe.
4. He likens his style of playing to that of Paul Pogba. His football hero is Ronaldhino.
5. He is a Manchester United and Real Madrid supporter.
6. He is a Christian and doesn't believe in juju.
7. His favorite perfume scents are Dolce & Gabbana and Boss.
8. His favorite music genres are Zim dancehall and House music.
9. His favorite dish is rice and beef stew. He describes himself as shy and reserved.
10. He wears shoes size 8. His other favorite sport is Tennis.
Comments
comments