5 Things You Didn't Know About Matthew Rusike
5 Things You Didn't Know About Matthew Rusike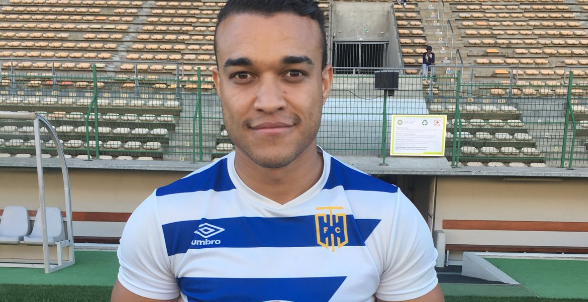 5 Things You Didn't Know About Matthew Rusike! Matthew Rusike has played for a few leagues across the world. He's now back in the PSL playing for Cape Town City FC. Take a look at every stage of his professional career that has led him to where he is now.
1. Matthew Rusike was born on the 28th of June 1990 in Harare, Zimbabwe. He attended St Georges College where he used to play Rugby.
2. He started playing football at an early age when he joined BN Academy. At 16, he tried his luck in England with Charlton Athletic but it was short lived due to work permit issues.
3. He returned to Zimbabwe where he joined Monomotapa and won the League in his first season there. He later joined Pretoria University but was dropped and he later joined Jomo Cosmos and Kaizer Chiefs before leaving for Europe.
4. Born to a Zimbabwean father and South African mother, Matthew has dual citizenship but opted to play for the Zimbabwean Warriors. He is the first Zimbabwean to play in the Portuguese Primeira  Liga.
5. Rusike has won two Awards in his career so far. The Zimbabwe Premier Soccer League Winners Medal and  2011-2012 Jomo Cosmos Football Player of the Year Award.
Comments
comments