AKA Shows Off His Manchester United Tattoo To Ryan Giggs! AKA is a hard core Manchester United fan so much that he had the club's logo tattooed on his arm.
The rapper hosted Manchester United legend Ryan Giggs on V Entertainment Tuesday night who is in the country with the UEFA Trophy Tour.
AKA was not going to let Giggs go without showing him his ManUnited tattoo. "Stupid tattoo they said," AKA captioned the photo.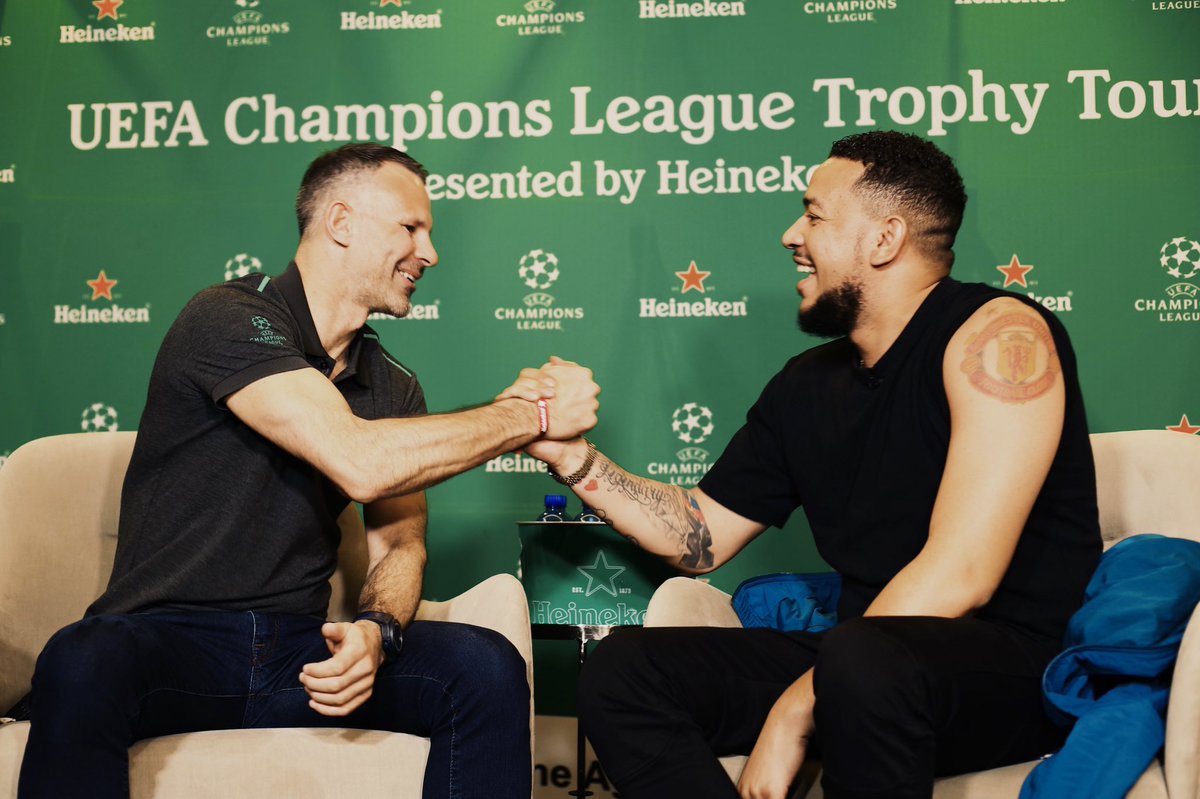 Good chat. pic.twitter.com/mLHHIt3UwE— AKA (@akaworldwide) March 5, 2019