Diego Simeone Gives Praise Barca For Winning La Liga And The Genius Messi
Diego Simeone sang praises to FC Barcelona for winning the LA LIGA and went on to praise the teams superstar Lionel Messi, as the best player in Barca at the current moment and his genius moves that won the team the LA LIGA.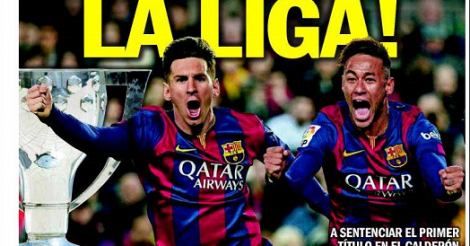 The Argentinian boss could not stop praising Barca after they defeated his team 1-0. He went on and praised his team and mentioned how proud he was of his team even though they did not win the league. "Before anything, I would like to congratulate the champions, they deserved to win the LA LIGA this season". he said. "It must be nice for them to reclaim the trophy after missing out on the last season." "We lost the game because of Barca genius Messi" he added. He went on to say " We are still three points ahead of Valencia"
"We have a great weekend to look forward to, as it will be the final weekend of football. the adrenalin will be pumping at every ground around Spain, due to the fact that the relegation battle will be decided.
Do you think that Messi will be as dominant to win the LA LIGA for Barca in the next season? tell us what you think.
Comments
comments