Dolly Brace Sinks Jomo Cosmos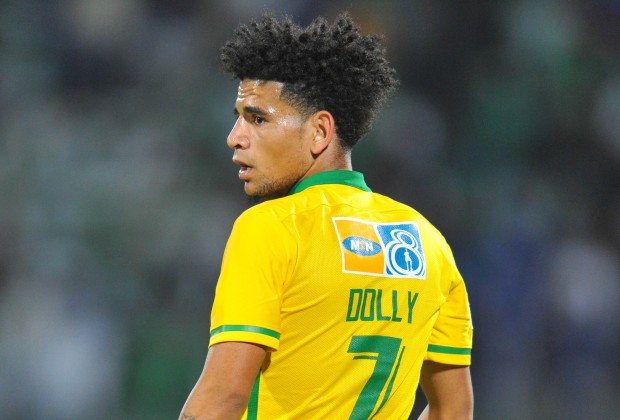 A double from Keagan Dolly gave Mamelodi Sundowns a 2-0 win over Jomo Cosmos in an Absa Premiership match at Olen Park in Potchefstroom on Sunday afternoon. The South Africa Under-23 midfielder scored a single goal for Ajax Cape Town last season, However things seems to be going well with the Brazilians after netting both goals in the 2-0 win over Jomo Cosmos at the weekend.
And the 22-year-old is hopeful of using his double as a inspiration to more goals this season, "It's been coming. I haven't been scoring for my team, but I'm happy I got them today and let's hope I keep on scoring." Telling KickOff website.
Sunday's win came as a big boost to both Sundowns and head coach Pitso Mosimane, who has come under ernomous pressure from the Mamelodi Sundowns supporters, who even called for his sacking during last week's win over Ajax Cape Town.
But Dolly hopes their consecutive league wins can help earn his boss some pardon , adding: "We haven't been doing well in the League, but we never gave up. We kept on fighting and it's paid off.
"It (fans wanting Pitso fired) doesn't have much impact on us because we focus on our goal and we're working towards it, so we'll keep on pushing.
"We thank the supporters that came out today and for not giving up on us."concluded Dolly.
Comments
comments