Here's What Khune Thinks About Khuzwayo's Career
Here's What Khune Thinks About Khuzwayo's Career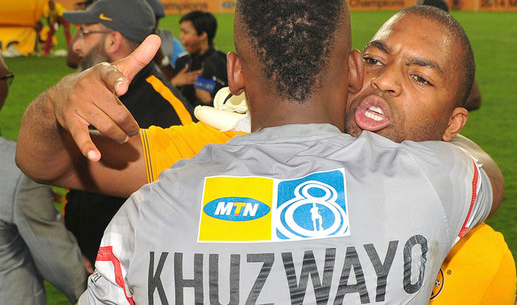 Here's What Khune Thinks About Khuzwayo's Career! Brilliant Khuzwayo has had a rough season at Kaizer Chiefs struggling to get playtime. There has been speculations that he might leave the club end of season.
Whilst we wait to see what happens, Khune has shared his thoughts on what the future looks like for Khuzwayo if he remains at Chiefs.
"Jokingly, I always tell Brilliant that, 'the day you play a match will be when I'm sleeping on a hospital bed'. He takes it like a man, it's a joke, but again how you take it – react to it – it's up to you. We always have jokes whenever we work, but at the same time we are serious about what we do. We are serious about what we want to achieve," Khune said.
Khune added that he had a great relationship with Khuzwayo on and off the field. "The nice thing about us in the goalkeeping department here at Chiefs, we have a healthy relationship and not only on the field, but off the field as well. I always call Brilliant to come to my house and we would play playstation and we will talk about life in general.
"I will always go to his house, we will always meet and have drinks. We have that relationship and he got to a point where he understands that I'm not the one who's making that call that Itu must always start. Itu works hard to start and the coach makes the final decision," Khune said.
Comments
comments