Kermit Erasmus And His Wife Celebrate Their 8th Anniversary
Kermit Erasmus And His Wife Celebrate Their 8th Anniversary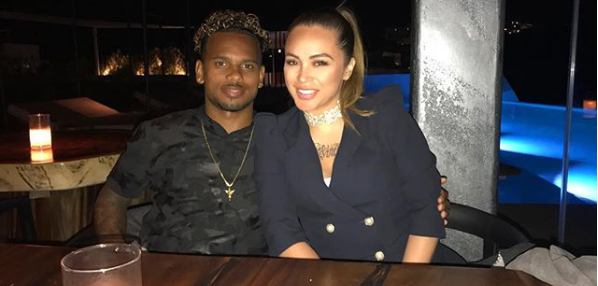 Kermit Erasmus And His Wife Celebrate Their 8th Anniversary! Kermit and his wife Lauren Jurina have been together since the soccer star was just a teenager, 19 to be exact.
Eight years later, they are married with two beautiful daughters. The couple both took to their personal Instagram accounts to celebrate their eighth anniversary.
"I Love U #8Years to many More ❤️❤️😘😘😘😘😍😍 #143L #WC4L," Kermit captioned a hot photo of his wife.
His wife posted a thrwback phto to their younger selves with the caption, "I'll love you through all the ups and downs, Always❤️ #10012010 #8Years #Anniversary #143 #TB #CoupleGoals."
Comments
comments