Maritzburg United Striker Fighting For His Life After Getting Struck By Lightning During Training
Maritzburg United Striker Fighting For His Life After Getting Struck By Lightning During Training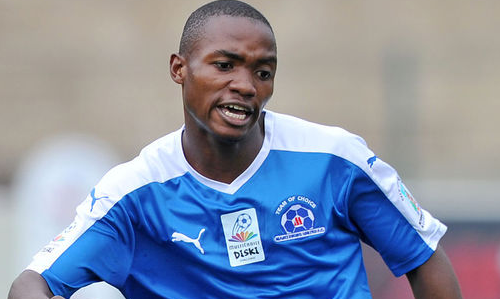 Maritzburg United Striker Fighting For His Life After Getting Struck By Lightning During Training! Maritzburg United has confirmed that striker, Luyanda Ntshangase, was struck by lightning during training on Friday.

Ntshangase was the only player struck. Maritzburg was reportedly playing against an amateur side when lightning struck, hitting the 21-year-old who was rushed to hospital for further observation.
"It's correct to say Ntshangase was struck by lightning. But we don't have the doctor's report on the extent of his injuries,"  Quintin Jettoo, the team's operations manager said.
Ntshangase was placed in an induced coma. "We hope that the whole football fraternity keeps him their prayers at this very difficult and crucial time.
"Luyanda is still in (the) hospital, and we will only know more this week. We're hoping for the best, and know that the thoughts of South African football fans are with him," Jettoo added.
Comments
comments