'Pirates Doesn't Have A Place For Kermit'' Says Coach Micho Sredojevic
'Pirates Doesn't Have A Place For Kermit'' Says Coach Micho Sredojevic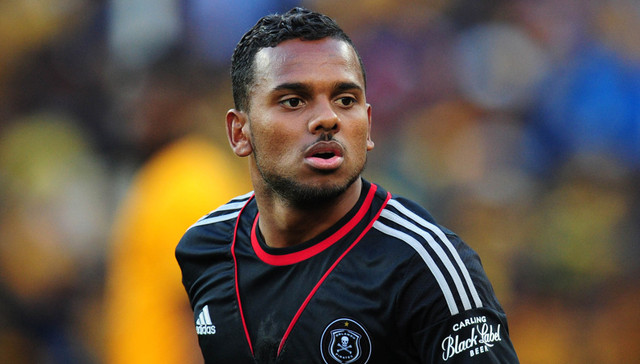 'Pirates Doesn't Have A Place For Kermit'' Says Coach Micho Sredojevic! Kermit Erasmus is currently with no club after getting released from his contract at French club Rennes last week.
He's one of the many SA footballers who have been affected by the FIFA rule that stops players from playing for three clubs in one football season.
"He cannot register. Because on our side' that TMS (Transfer Matching Systems) in Fifa is closed – you cannot open it'" Sredojevic said.
<
"As far as I know' deeply analysing Fifa rules' he would need to wait until June to be able to register anywhere else except in Turkey' Russia' Sweden and China or the Far East' or places like that."
Even so, Orlando Pirates coach Micho Sredojevic says he doesn't have a place for Kermit as he believes he already has the best players in South Africa.
"We have the greatest respect for him. He has given good service to the team. I do not have to speak about him right now because administratively we cannot finish (a deal).
"I'm the most happy person. I believe that I have' for me' in my judgement' the best players in South Africa here with us."
Comments
comments