Ronaldo Ends Wales Dreams Of Reaching The Euro 2016 Final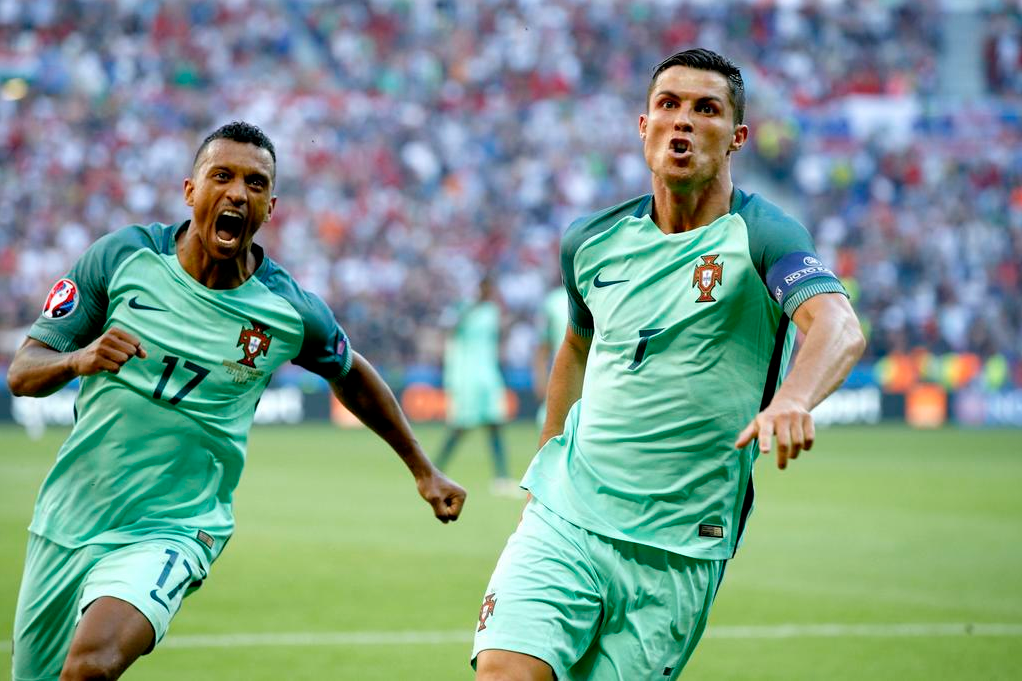 Portugal and Real Madrid winger Cristiano Ronaldo ends Wales dreams of reaching the Euro final. The demoralising effect of those two goals from Ronaldo and and his former Manchester United team-mate Nani had a visible impact on Coleman's team.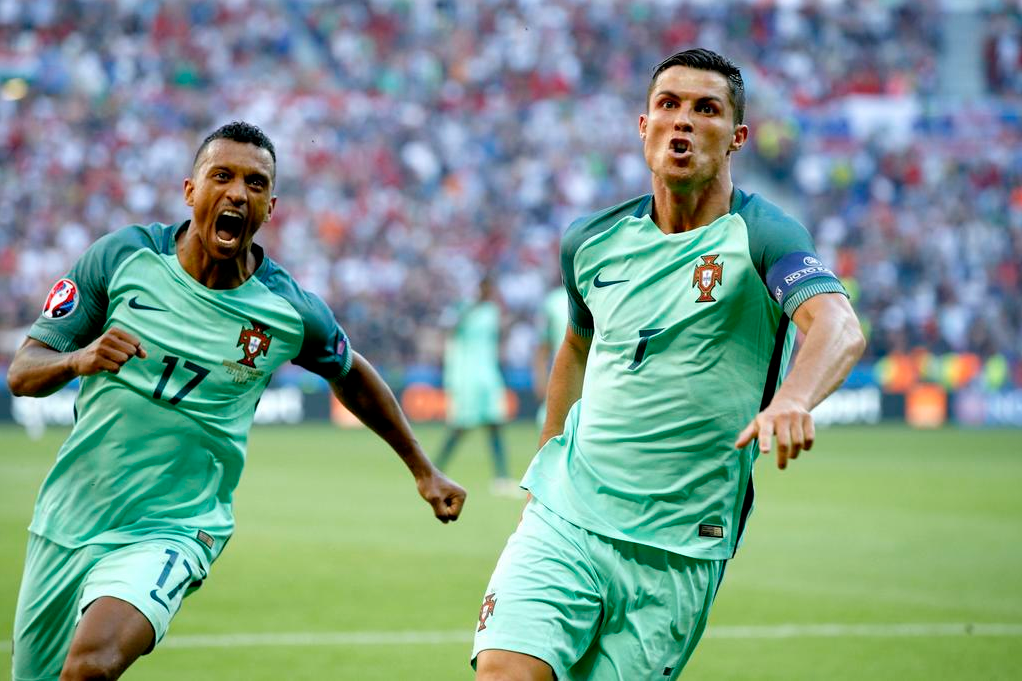 The national unity, the band of brothers spirit, the swelling pride and the burning passion got them this far.
The idea that Gareth Bale was merely the first among equals, ­alongside the working class heroes of Wales, was an intoxicating theme and not without merit.
The big threat was always going to be Cristiano Ronaldo – and so it proved as his magnificent header broke the deadlock after 50 minutes.
And when those moments came, it was Cristiano Ronaldo of Real Madrid against James Chester of West Brom.
First, Ronaldo out-jumped the Dragons defender to head in the opening goal. Then he pounced on a poor ­clearance and drilled in a cross-shot which Nani diverted home.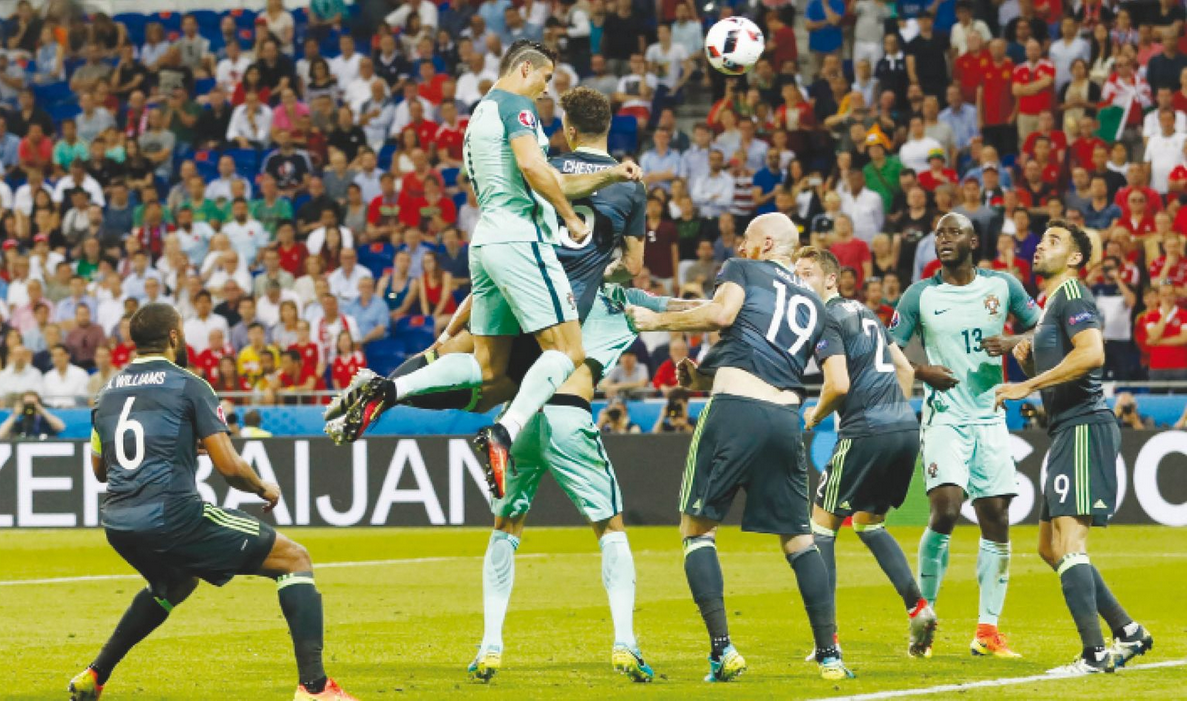 <
Three minutes later, his shot was diverted past Wayne Hennessy in the Wales goal by former Manchester United team-mate Nani.
Wales sorely missed the energy and authority of suspended midfielder Aaron Ramsey – and with Ronaldo overshadowing Real Madrid team-mate Gareth Bale in this game's crucial battle, a journey that has made a country proud finally reached its conclusion.
Like all of Chris Coleman's squad, he is assured of life-long hero worship, merely for being part of this. None of them will have to pay for a pint of Brains in the principality again for as long as they draw breath. To reach a semi final of a major tournament on foreign soul is ­something no British team had achieved in 26 years.
And when they were eventually knocked out, they were sent packing by one of the greatest players the world has ever seen.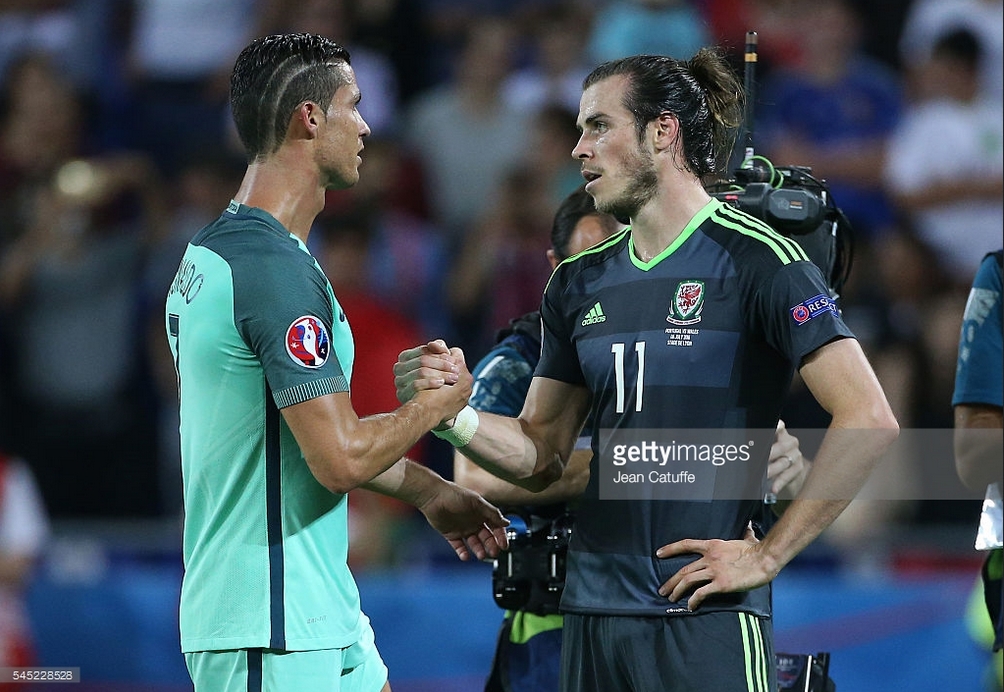 Ronaldo says he told Bale after the game that Wales were the "shining star, the revelation of the tournament."
Portugal will now face hosts France or 2014 World Cup winners Germany in Sunday's final at the Stade de France final in Paris.
Comments
comments