Pics! Jali And Kobola Exchange Jerseys! Jali has one of the most wanted jerseys as far as South African football stars are concerned, even other soccer players want a piece of it too.
Jali was recently in the country and got to exchange jerseys with Cape Town City FC star Vincent Kobola. "One to keep for an old friend. All the best in the qualifiers mhlekazi👊🏾👊🏾," Kobola captioned a photo of Jali holding his City jersey.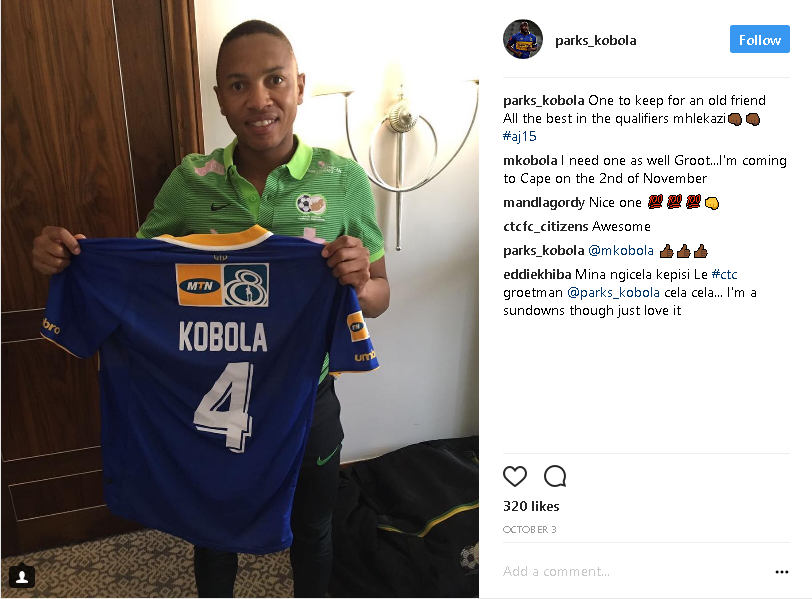 <
It seems Kobola's jersey from Jali is the most wanted as City's coach Benni almost took it from him. "Nice try coach, not letting go of this one😂New addition ✅," Kobola wrote.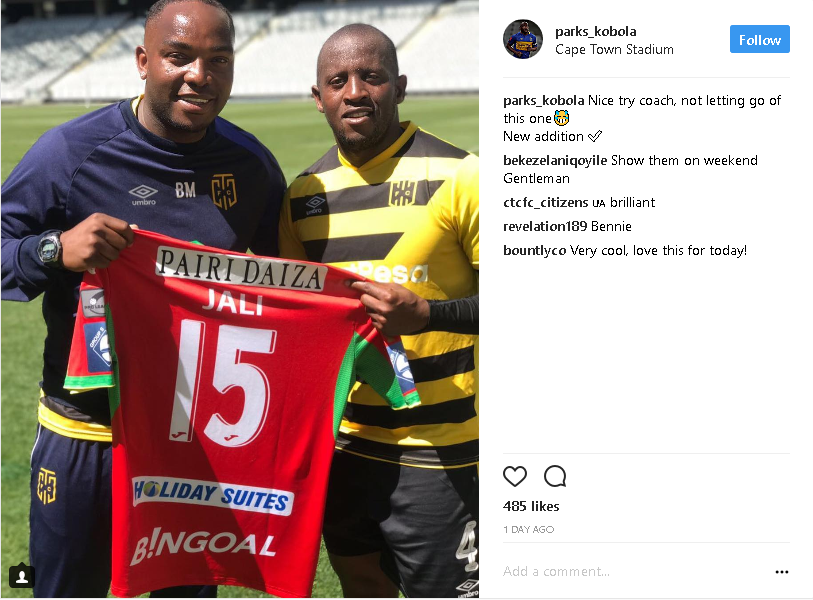 Comments
comments