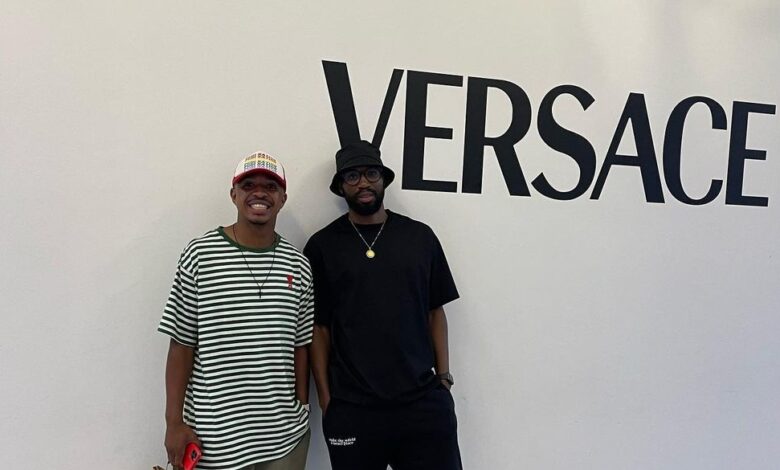 Check Out Ramahlwe Mphahlele in His Favourite Designer Clothing! The Usuthu defender tends to spoil himself in expensive drip.
Every now and again AmaZulu FC defender Ramahlwe Mphahlele can be seen in dope designer clothing. Take a look at some of his best looks in this clothing.
Rama has been described by many as a very laid-back individual. This is in terms of his personality and how he lives his life.
This means that he is quite conservative, and he doesn't necessarily double in the trappings of fame and wealth. Rather, he is to himself.
But even a person of this nature will want to spoil themselves in something material, especially if they don't do it often and Rama is one such case. He doesn't entertain such on a frequent basis, but every now and again, he will spoil himself.
The defender spent six seasons with Amakhosi before departing at the end of last season. His arrival was supposed to signal the beginning of a golden period for the Glamour Boys, but he left without winning a single trophy with the club.
"We had talks (with Chiefs), the plan was for me to stay a little longer at the club but there were talks of this revival and that they were trying to bring in youngsters." Mphahlele spoke, as per IOL, in August 2022.
"Honestly if you want to win trophies in football then you can't keep going in the same direction. I was there for six years and there were no trophies, they had to make a decision about not only me but [Daniel] Cardoso, Leonardo [Castro], Kearyn [Baccus], Bernard [Parker].
"They had to make a decision eventually and we have to accept the decision." He added.
Check Out Ramahlwe Mphahlele in His Favourite Designer Clothing!