Dean Furman Responds To Critics On His Bafana Call
Dean Furman Responds To Critics On His Bafana Call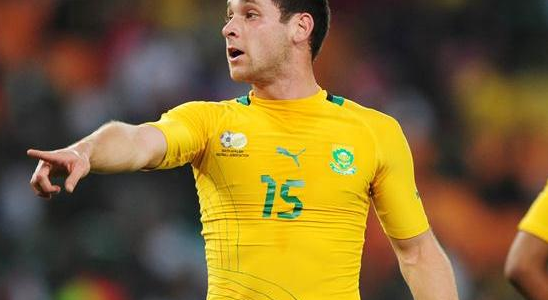 Dean Furman Responds To Critics On His Bafana Call! The midfielder was announced on the Bafana squad headed to Zambia for a 4 nation tour but his critics were not happy.

Bafana coach Baxter explained why he included Dean in the squad saying, "When I look at what Dean Furman does for his club – when I look at the mental characteristics that he has, he has what other people don't have and therefore he balances the squad in a way that probably some other players can't."
In response to his critics Furman said the fact that he keeps getting the call is because he might be doing something right.
"I am obviously not the most eye-catching player. I don't have the skills. I don't have the shibobos. I don't have what many people believe is what they want from a player in this country. But what I do offer is consistency, hard work and graft. I wear my heart on my sleeve and I give absolutely everything, whether it's at SuperSport United or for my country.
"There have always been people who have questioned me. That's fine. It's up to me to prove them wrong. To be honest, I don't focus on the backlash. What's important for me is that the people around me and the coach have trust in me. Ultimately, the coach selects the team based on the players who he thinks can go and do the job for him, players he trusts and players he has confidence in. If I am one of them than I am honoured."
Comments
comments