'I'm Sorry,' Fired Olaleng Shaku Apologizes To His Former Club Baroka
'I'm Sorry,' Fired Olaleng Shaku Apologizes To His Former Club Baroka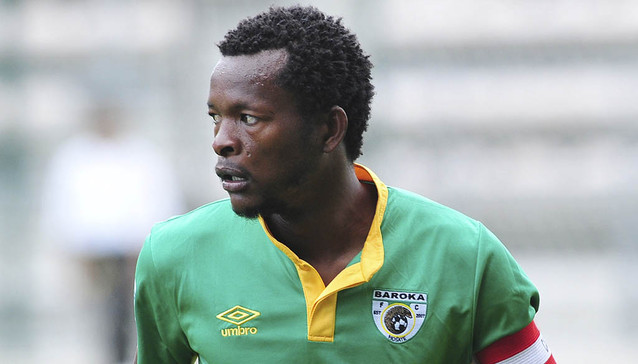 'I'm Sorry,' Fired Olaleng Shaku Apologizes To His Former Club Baroka! Earlier this week, Baroka Swallows terminated its captain Olaleng Shaku and Puskas Award nominee goalkeeper Oscarine Masuluke's contracts but did not disclosed why at the time.
Now Shaku has come out himself revealing that he drank on the team bus. Shaku and Masuluke were charged with drinking on duty following the club's 2-0 defeat to Free State Stars on February 3. They were both found guilty of misconduct and this resulted in their contracts being terminated with immediate effect.
"I have to be honest with you and the fans – I am sorry and ask for forgiveness. I am going to talk about myself only; I was wrong to do what I did. I made a mistake and I have learned from it. I am really hurt to leave Baroka in this fashion, as I love the club very much," Shaku told Daily Sun.
"I should have acted like a true leader to other players, but I made a mistake. I blame myself for what happened and just have to pick up the pieces and continue to work hard to keep fit," he said.
"I would also like to apologies to the club, the fans and the management for my mistakes. I am sure this will help me grow up and be disciplined. The club made its decision and I accept it.
"I will stay fit and hope God can give me a second chance in my football career," he added.
Baroka coach Kgoloko Thobejane allegedly failed to pitch for his disciplinary hearing for the same incident.
Comments
comments