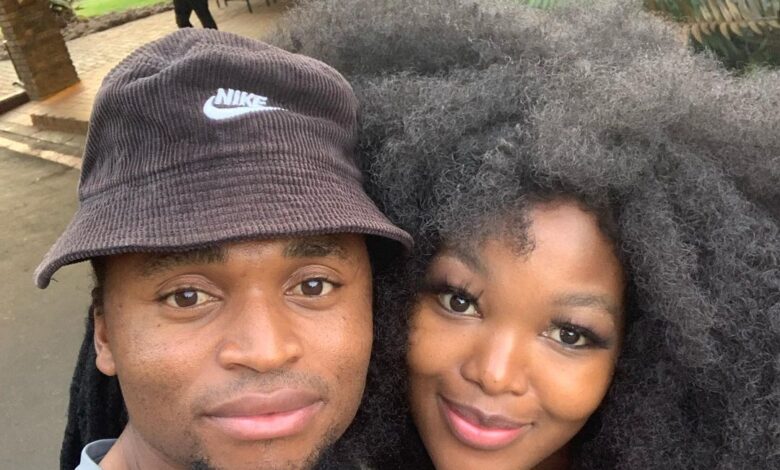 Siphiwe Tshabalala Continues to Show How Much He Loves His Wife! The veteran pro makes no mistakes when it comes to being affectionate.
Siphiwe Tshabalala is married to former Miss South Africa Bokang Montjane. The former Bafana Bafana star makes sure the whole world knows how much he loves her at every opportunity.
The couple have been married for several years now, but their love is still brimming with youthful exuberance. This could also be because of their careers and the time they spent together in the early years of their marriage.
As an active pro, Shabba would have spent a large majority of his time with his team, travelling the country and continent. Naturally, that will steal a lot of their time together.
Even though he claims he hasn't retired, Tshabalala isn't actively playing football, which means that he can enjoy the company of his wife in ways he couldn't really before. Maybe this is one of their reasons their love for each other is still burning, as they are only spending an excessive amount of time together over the past few years or so.
Not Yet Retired
Tshabalala last played for AmaZulu FC during the 2020/2021 season, where he made his one and only appearance on the last day, winning the Man of the Match award for his performance. He hasn't since played professionally, but he claims that he hasn't retired from the game, despite being 39 years old this year.
"On Monday, someone sent me a text about an opportunity to play abroad, but I didn't entertain it," Shabba spoke, as per FARPost.
"I want to focus more on home, and there is a lot that I need to achieve at home, not only football side but development as well, the role that I play and also the education side.
"I'm not yet retired. It is still the same, Siphiwe Tshabalala, is an active professional soccer player.
"I did [get offers], but I was just not comfortable, and I will continue searching.
"Being away from football for a long time [is not good], I haven't stopped training and working out, taking care of myself," he added.
Siphiwe Tshabalala Continues to Show How Much He Loves His Wife!