Sundowns Star Tiyani Mabunda Says Shepherd Bushiri Saved His Career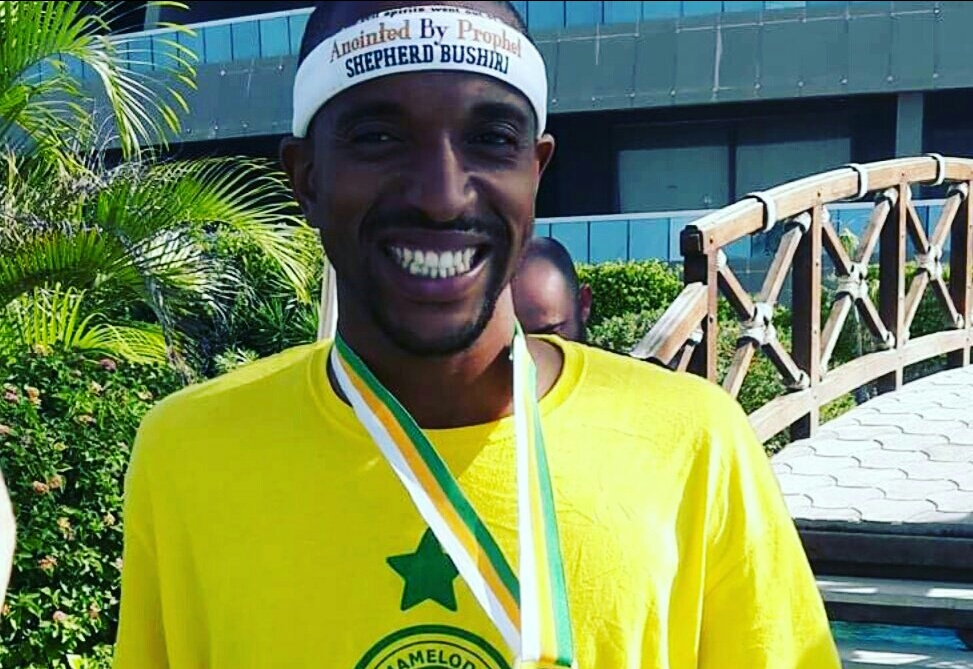 Sundowns Star Tiyani Mabunda Says Shepherd Bushiri Saved His Career! The thirty year old player opened up about how Bushiri rescued his football career when he it was about to end sooner.
Before visiting Bushiri's church, Mabunda says he had only played a total of 20 minutes in three seasons for Sundowns. Despite his family and friends telling him to visit witch-doctors to revive his career, it was his fiance who took him to Bushiri's church.
"I had lost hope and was beginning to believe that my football career was over because I was told by the club's four doctors that I had to undergo surgery for a groin injury and there was no guarantee that I would play football again," said Mabunda.
The soccer star says Bushiri prayed for him and assured him that if he believed that God would help him, in few days he would be joining the first team and would start playing regularly at Sundowns.
"I believed… the next day I was training with the first team," he said. He said because of what Bushiri had done for him, he even thought the Malawian preacher had come to the country specifically for him.
"I have come to know and understand God under his leadership. It was through his teachings, prayers and well wishes for me that I was able to get to this level in life."
"As I speak to you, I have won the CAF Champions League with my team, won Man of the Match awards countless times and won the Absa Premiership and I'm part of the first team to play Barcelona.
Speaking on critics who think he worships Bushiri, Mabunda said: "Those people know nothing about my life struggles … I'm talking today as a man whose life has changed drastically for the better spiritually, financially and otherwise."
Comments
comments